Update: Workshop Internet of Things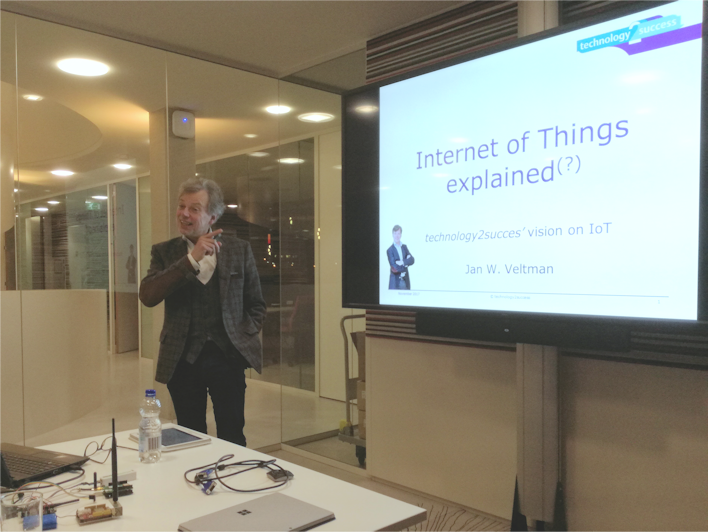 Are you looking for a quick and thorough introduction to the "Internet of Things"?
Consider an On-site workshop. Thetechnolology2success IoT workshop could just be your solution. In a half-day course IoT will be 'un-hyped' and you will be enabled to successfully start a first IoT implementation or pilot.

Make Technology a success!

Technology2Success supports .....
Striking the right balance between Technology Development and Marketing is dependent upon the specific situation.
Are you developing a new product for a new market.....
more>


technology2success is a Commint Consultancy BV trademark.